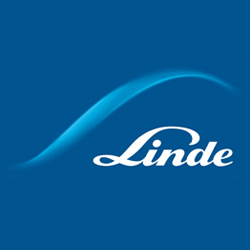 Linde Gas & Equipment Inc
Warehouse Associate (Cylinder Loader) - $1,000 Sign-on Bonus!
Sorry, this job has expired.
Morrisville, PA, United States
Paid personal time, Paid holidays, Paid vacation, 401K / Retirement plan, Disability Insurance, Vision Insurance, Dental Insurance, Life Insurance, Health Insurance
Linde Gas & Equipment Inc. has opportunities available on 2nd and 3rd Shift for Cylinder Loaders to join our team in Morrisville, PA. 
This position will be responsible for handling cylinders within the facility and/or preparing for shipment both high and low pressure, specialty gas cylinders and equipment.
What we offer:
Competitive pay
Comprehensive benefit plan (medical, dental, vision and more)
Retirement benefits
Paid time off (vacation, holidays, sick, PTO)
Employee Discount Programs
Career growth opportunities
Work/life balance
$1,000 sign-on bonus
Responsibilities
Loads and unloads gas cylinders and/or other products onto and off route trucks and trailers
Rolls cylinders and operates a forklift truck for the movement of cylinders
Sorts empty cylinders by type
Checks for cylinder quantities, styles, and product, and/or assist with inventory
Review's customer orders, pulls items from full inventory, and loads items onto trucks for delivery
Performs basic cylinder maintenance such as painting cylinders, labeling cylinders, and cleaning of work area
Assists with accompanying paperwork for shipments
Completes both routine and non-routine daily and weekly assignments
Other duties as assigned
Qualifications:
High School Degree/GED required
1+ years manufacturing or plant experience preferred
Experience operating a forklift preferred
Qualified candidate must possess good leadership, problem solving, communication, and organizational skills
Linde is a leading global industrial gases and engineering company with 2020 sales of $27 billion. We live our mission of making our world more productive every day by providing high-quality solutions, technologies and services which are making our customers more successful and helping to sustain and protect our planet.  The company serves a variety of end markets including chemicals & refining, food & beverage, electronics, healthcare, manufacturing, and primary metals. Linde's industrial gases are used in countless applications, from life-saving oxygen for hospitals to high-purity & specialty gases for electronics manufacturing, hydrogen for clean fuels and much more. Linde also delivers state-of-the-art gas processing solutions to support customer expansion, efficiency improvements and emissions reductions. For more information about the company, please visit our website at www.lindeus.com.
All qualified applicants will receive consideration for employment without regard to race, color, religion, sex, national origin, age, disability, protected veteran status, pregnancy, sexual orientation, gender identity or expression, or any other reason prohibited by applicable law.
ckvj5uuz7d0n
573930454